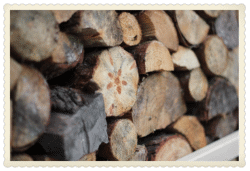 Shopping service
Upon request, we

will fill

the

fridge

prior to arrival

.

Please

give us

at least a

3 days

notice

.
Arrival and departure
Check-in

: from 2 pm

on arrival

day

Check-out

:

to 11

am

on the departure day
Non smoking apartment
Dear guests, please be advised that this is a non-smoking apartment. There is no smoking in the apartment and in all buildings of the yard.
Pets
Pets are not allowed in our apartment.
Thank you for your understanding.
Cleaning
Our offer includes the final cleaning of the apartment. However please leave the apartment swept and the kitchen utensils clean.
Shopping in the area
Grocery stores are located in Schleiz (10km), Zeulenroda (7 km). You'll find a bakery and shop with local, organic products in the neighboring village Langenwolschendorf (5km).
Bakery "Lautenschlager", Hauptstrasse 89, Langenwolschendorf (Closed on Mondays)
Shop with local, organic products, Am Scharfteich 9, Langenwolschendorf
Butcher "Landgenossenschaft Dittersdorf" Meinersdorfer Straße 8, Zeulenroda (next to Aldi supermarket)
Here you will find the best Thuringian Bratwurst ("Roster")!
REWE Supermarket, Heinrich-Wobst-Str. 1, Langenwolschendorf
(Mon - Fri 8am-10pm, Sat 8am-8pm, directly on the main road at the entrance of Zeulenroda)
DISKA supermarket and butcher, Greizer Straße 46, Schleiz
(Mon - Sat 7am-8pm, directly on the main road at the entrance of Schleiz)
A mobile bakery stops every Monday and Thursday at 7:45am in front of the house next door (Oberer Weg 11a, Weckersdorf). You can see the baker's van from the living room window.
On Saturdays there stops a baker's van at 10:13am in the front of the other house next door (Oberer Weg 10).
The mobile butcher of the "Agrargenossenschaft Weidagrund e.G."stops every Tuesday at 3:30pm at the branch to Leilitz (Oberer Weg 5).